Astronaut Scholarship Foundation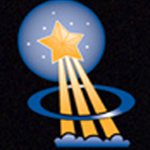 Tranquility Lodge No. 2000 is following the tradition of Masons in support of education of children by providing financial support to the Astronaut Scholarship Foundation "(ASF").
Created by the Mercury 7 astronauts at NASA, the Astronaut Scholarship Foundation is one of the largest science-technology-engineering-math (STEM) focused scholarship programs in the U.S. Over more than 30 years, ASF has given over 400 scholarships worth more than $ 4 million to college graduates for graduate education.
ASF graduates, including a recently-selected woman astronaut, have proven impacts in energy, aerospace, health and defense. For example, Derek L., a recent ASF scholar, helped construct the AsiaSat6 and 8 spacecrafts launched in 2014 from Cape Canaveral, and serves as a judge for the Google LunarX prize.
ASF identifies and supports top undergraduates in their graduate fields following nomination by participating top-tier universities, such as Texas A & M, University of Texas, Harvey Mudd, Brown, Clemson, Georgia Institute of Technology, and MIT.
Recognizing the fit between the Lodge's mission in support of top-level education, its founding focus on recognition of the symbolism of the lunar landings, and the strength of ASF, the Lodge has currently pledged $ 50,000 to ASF, payable over 5 years at $ 10,000 per year.